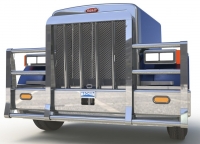 Magnum Aluminum Moose Bumper #17052
Fits Peterbilt 378 Set Forward, Peterbilt 379 Set Forward, Peterbilt 379 Set Forward Long Nose
Four Post Design
Custom Header Extrusion
Our header extrusion adds strength and style with a distinctive visual appeal for that custom look.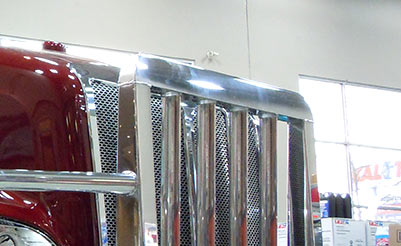 Vertical Beams
Where available, fully boxed vertical uprights are formed from two pieces of high strength aluminum, and include internal doublers for added strength. This reduces the required welds adding further integrity to the beam.
Latch Mountings
Four hardened steel bushings provide superior strength and longevity for smooth and easy latch operation.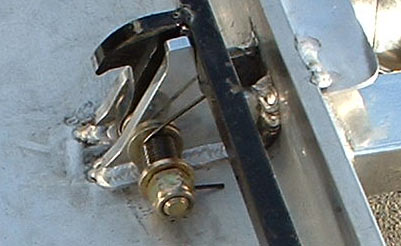 Engineered Steel Mount Assembly
The steel mount assembly is designed to securely attach the bumper to the OEM load bearing areas of the truck, offering superior strength and reliability. Magnums easy bolt on mounting assemblies require little or no modifications to the truck frame.
Tow Pin
Our high strength 1½" diameter center tow pin is seated securely in the reinforced steelwork of the mounting assembly with doubler plates for heavy duty towing in a wide variety of applications.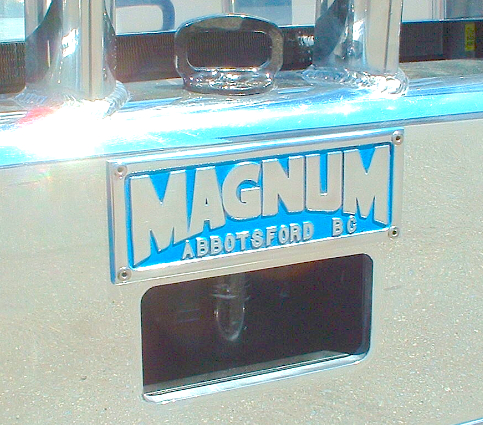 Magnum Exclusive Quick Latch System
The original industry proven and customer preferred latching system offers convenient, easy operation of the Magnum Moose Bumper. The double hook quick latch bar features a dual spring design that interlocks with the adjustable latch plates keeping the bumper securely in place.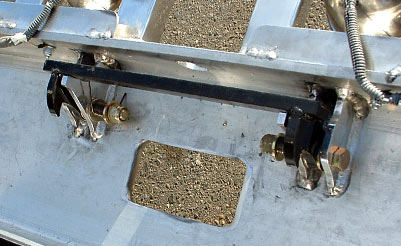 Quad Hinge Bushing Technology
The four hardened steel bushings are encased within the pivot points to eliminate wear and tear for smooth continuous operation throughout the life of the bumper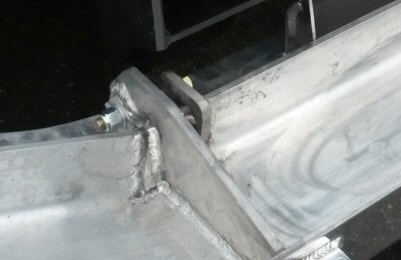 Urethane Bumpers
The durable urethane bumpers are resistant to weather and temperature conditions. If necessary the easily replaceable design requires no tools to install. They contribute to the long; rattle free operation of the Magnum Moose Bumper.

Led Signal Lights
For added visibility the Magnum 4 post Moose Bumpers come with bright LED turn signal indicators. These dual high diode count, amber turn signals contribute to the increased safety provided by the Magnum Moose Bumper.

About Magnum Bumpers
Magnum bumpers – manufactured in North America – protect drivers, trucks and the investment in both. Our bumpers eliminate costly repairs associated with animal impacts and contribute to reducing down time, ensuring deliveries arrive on schedule.
All Magnum bumpers are custom engineered to fit each unique truck model. Our bumpers are precision fit for an easy bolt on installation, preserving the structural integrity of the truck. Built from high strength aluminum, all bumpers incorporate an internal steel mounting assembly and the convenience of the revolutionary "Magnum Quick latch System".
Each Magnum bumper leaves our factory with a mirror like, high polished finish. In many jurisdictions, insurance providers offer reduced rates or discounts for trucks equipped with Magnum animal impact protection.
Product
Price
Order
Magnum Aluminum Moose Bumper #17052


Fits Peterbilt 378 Set Forward, Peterbilt 379 Set Forward, Peterbilt 379 Set Forward Long Nose


Four Post Design
$3525.00
Add to Cart