Tips From Vince
Vince gives video instructional tips on how to keep your truck running smoothly, and efficiently.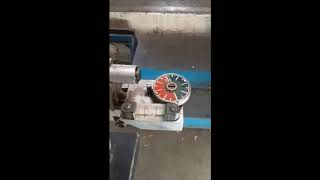 A Different Kind of Axle Bend
Vince noticed that the mechanics had a trailer in the shop and were doing a different kind of axle bend.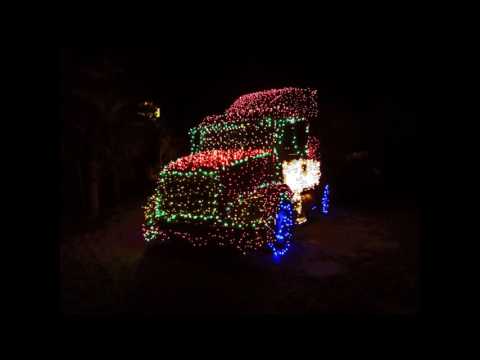 Happy Holidays!
We had a little fun last Christmas.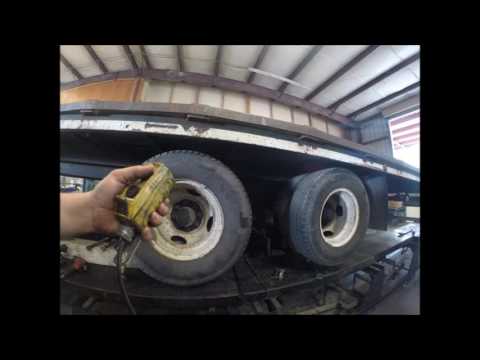 A Twisted Trailer Tale
A customer brought in a 25' trailer that was twisted. Vince shows the photos of our process to straighten a twisted trailer.

RV Tire Mayhem
Vince and Wes show the best way to rotate and balance RV tires.

Bad Pig! - A Pig Box Project
Wes demonstrates how to cut, bend and weld a metal pig box.

Another Axle Bending Video...
Today we're going to do another alignment where we have to hydraulically bend the axle. First we'll do a compound bend and then we'll do an equal bend.

Clean Fire
Vince talks about Clean Fire fuel additive and some of the results he's seen using this product at Florida Shores Truck Center. Watch all the way to the end for a special price.

Gates Fittings
Vince explains why FSTC recently changed from using Weatherhead fittings to Gates fittings.

A DOT Date Movie - Why DOT Dates Are Important and How to Check Them
Hear the story of Joe, an FSTC customer, who ignored the DOT dates on his motorhome's tires. Wes shows how to check the dates on your tires and stay safe.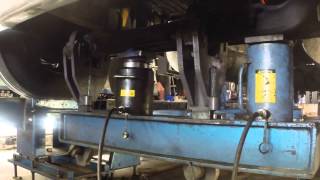 Truck Alignment - Axle Adjustment
Vince demonstrates bending the axle on a truck in the FSTC shop.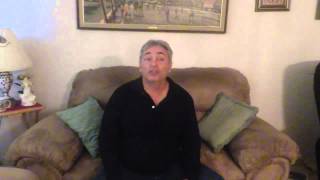 Is it necessary to bend the front axle to do an alignment on a big truck?
Vince discusses the advantages and disadvantages of bending the axle.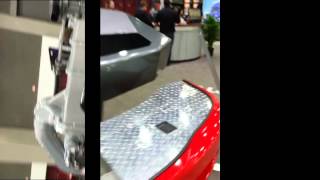 FSTC Visits Mid-America Trucking Show - Louisville, Kentucky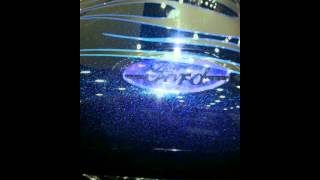 Slideshow from Mid-America Trucking Show - Louisville, Kentucky

Wheel Bearings
You should always know how many miles it's been since you had a front wheel pull and bearings checked.

Front End Alignment
Vince Tornelli of Florida Shores Truck Center explains why you might need a front end alignment.